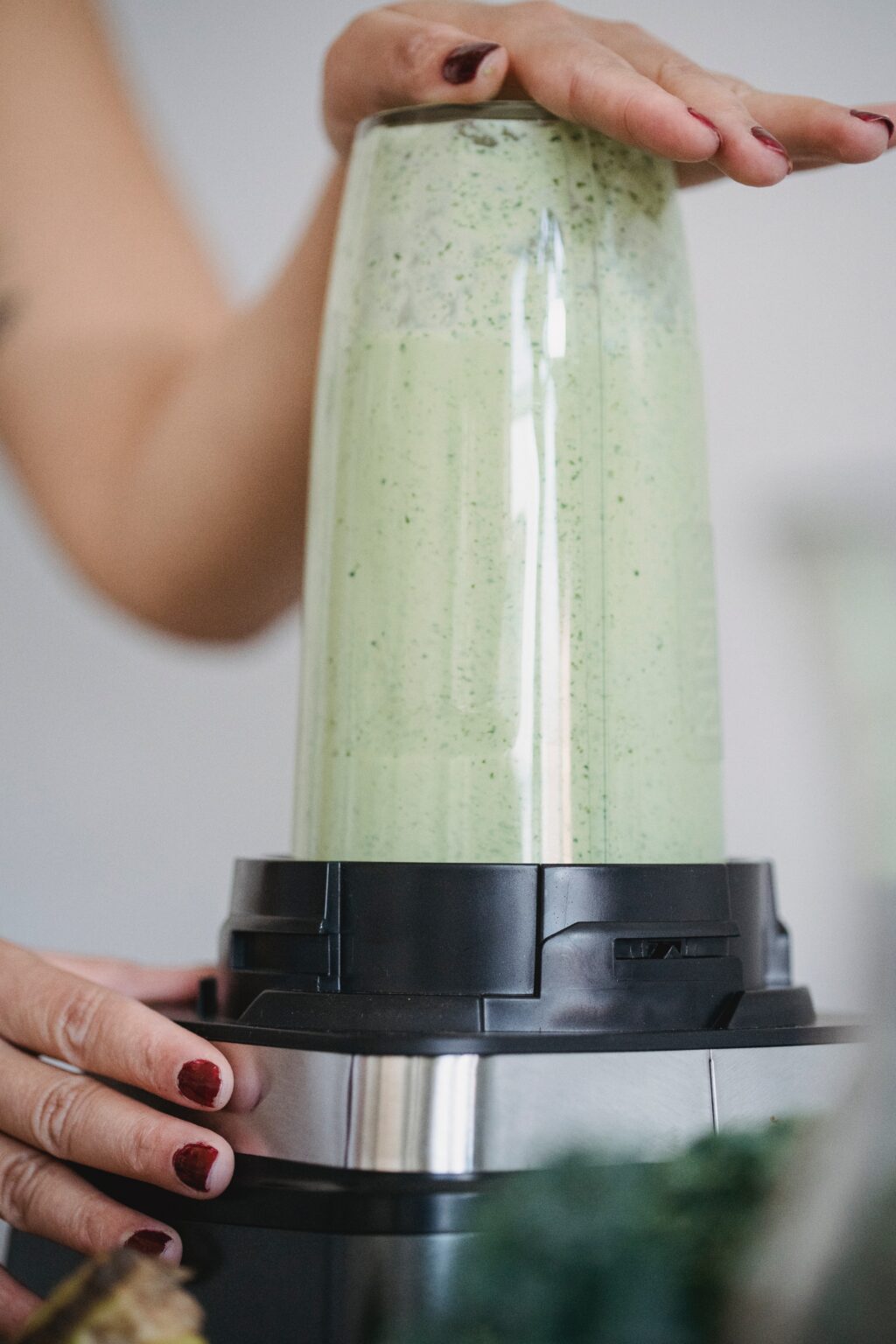 I enjoy using my Vitamix to make smoothies almost every morning. This is a healthy way to ensure I get some veggies and fruits to daily nourish my body. Behold, my Green Pumpkin Smoothie. Who says pumpkin is just for Thanksgiving? 
Here is what you need to make this creation yourself:
1 C Oat milk, or milk of your choice
1 Tbsp. Ground Flaxseed, you can omit but adds fiber
1 Handful of Spinach, 1-2 Cups
1/4 C Pumpkin Puree
1 small Carrot
1/2 tsp Pumpkin Spice
1/4 tsp Vanilla
1 inch of fresh Ginger
1 tsp Maple Syrup
1/2 C of Frozen Pineapple
Place the ingredients in the blender as listed and blend on high for 45 seconds. Let me know what you think! If you make this, snap a pic and tag me on Instagram @meredithexline.